Eric Emmanuele

Photo: Olaf Steinbach

Please check out Olaf's website - he is a very talented photographer www.olafsteinbach.de


My Matador Map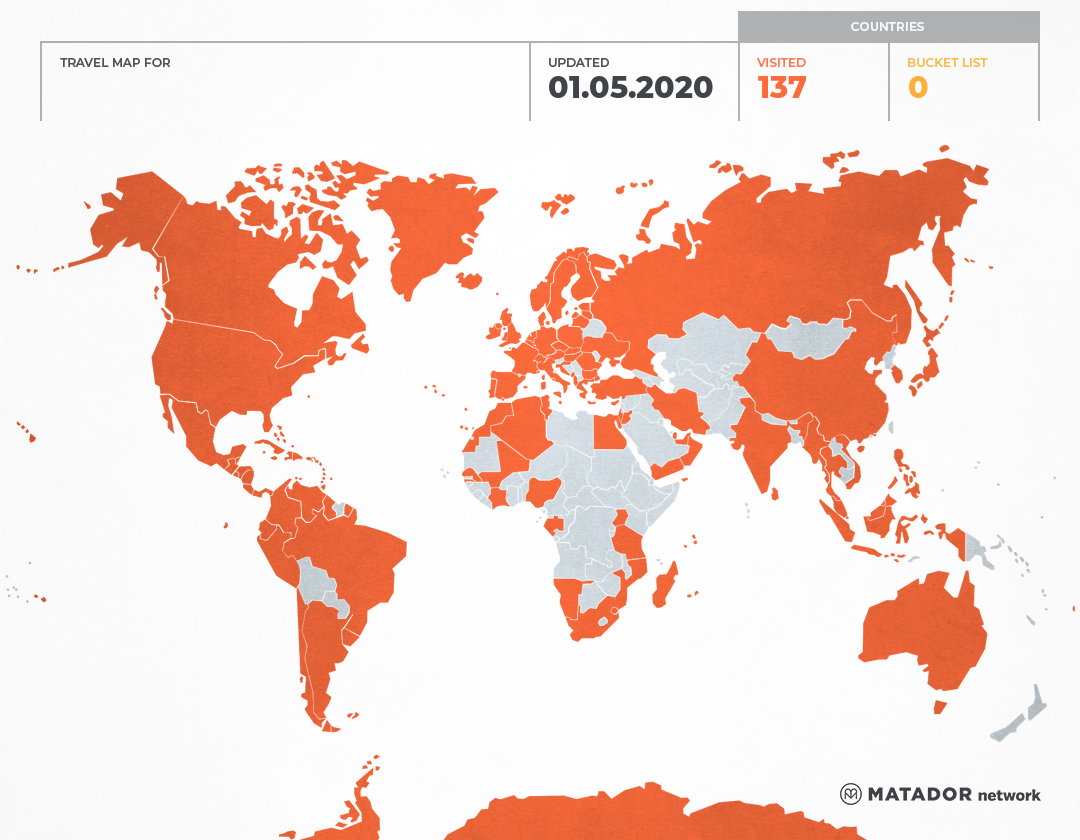 eric emmanuele has been to: United Arab Emirates, Antigua and Barbuda, Anguilla, Albania, Antarctica, Argentina, Austria, Australia, Aruba, Barbados, Belgium, Bulgaria, Saint Barthélemy, Bermuda, Brunei, Bonaire, Saint Eustatius and Saba, Brazil, Bahamas, Belize, Canada, Switzerland, Ivory Coast, Chile, People's Republic of China, Colombia, Costa Rica, Cuba, Cape Verde, Curacao, Cyprus, Czech Republic, Germany, Denmark, Dominica, Dominican Republic, Algeria, Ecuador, Estonia, Egypt, Spain, Finland, Fiji, Falkland Islands, Faroe Islands, France, Gabon, United Kingdom, Grenada, French Guiana, Guernsey, Gibraltar, Greenland, Guadeloupe, Greece, South Georgia and the South Sandwich Islands, Guatemala, Guyana, Hong Kong, Honduras, Croatia, Haiti, Hungary, Indonesia, Ireland, Israel, Isle of Man, India, Iran, Iceland, Italy, Jamaica, Jordan, Japan, Saint Kitts and Nevis, South Korea, Cayman Islands, Saint Lucia, Liechtenstein, Sri Lanka, Lithuania, Luxembourg, Latvia, Morocco, Monaco, Montenegro, Madagascar, Mali, Myanmar, Martinique, Montserrat, Malta, Mauritius, Mexico, Malaysia, Mozambique, Namibia, Nigeria, Nicaragua, Netherlands, Norway, Oman, Panama, Peru, French Polynesia, Philippines, Poland, Pitcairn, Puerto Rico, Portugal, Qatar, Reunion, Romania, Russia, Seychelles, Sweden, Singapore, Saint Helena, Svalbard and Jan Mayen, Slovakia, Senegal, El Salvador, Sint Maarten, Swaziland, Turks and Caicos Islands, French Southern Territories, Thailand, Tunisia, Turkey, Trinidad and Tobago, Tanzania, Ukraine, Uganda, United States, Uruguay, Vatican, Saint Vincent and the Grenadines, Venezuela, British Virgin Islands, U.S. Virgin Islands, Vietnam, Yemen, South Africa.
Get your own travel map from Matador Network.
Check Out My Collection of Videos on YouTube:
Here
Contributing Editor Marina Berezhna
I am based in Dnipro, Ukraine. Due to my lifestyle and job I have the fabulous ability to travel around the world and discover new cultures. I strongly believe that visiting capitals and main tourist destinations are not enough to truly experience and discover a country. That's why in my travel list has seven countries for now. However, I can boast that I explored these countries far and wide.